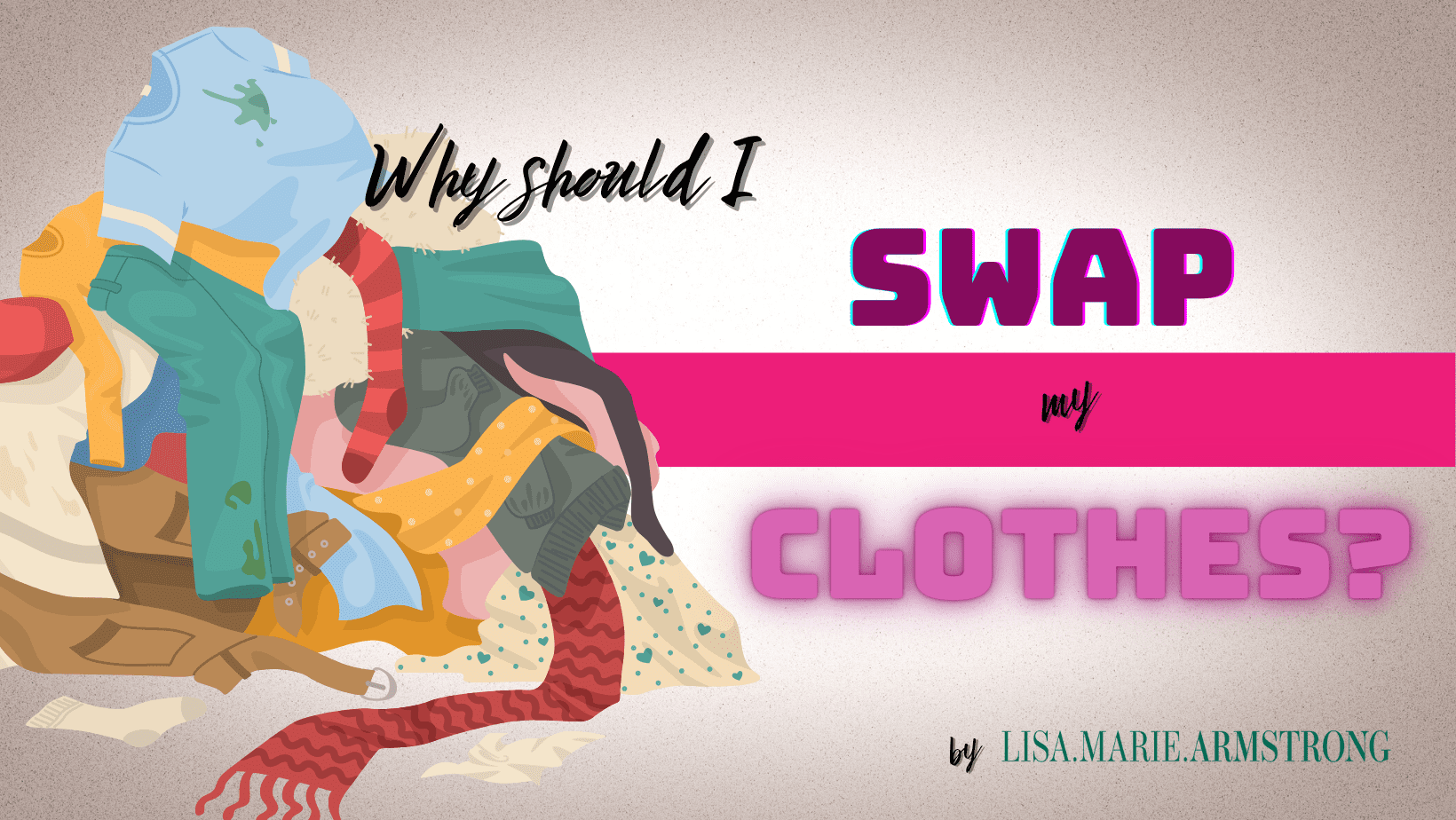 Why should you swap clothes?
When it comes to swapping clothes, I find most people who are 40 and older are sceptical. It goes something like, "yeah…I've heard of it….but I'm not so sure about that."
And I get it. The thought of wearing someone else's clothes that they don't want anymore seems strange. I mean…the logic that goes through most people's minds is: if they don't want it, why should I?
Am I right?

But the thing is that clothing isn't swapped because it isn't nice. It's swapped for other reasons: it's too big, it's too small, it's not the right style, it's not the
right color…for THEM. But it might mean that it WILL suit someone else perfectly.
Yes, there are different ways to do swaps. There's the larger, community organised variant. And then there are the privately organised ones that swap
at a certain price niveau (such as amongst luxury lovers).
What are the benefits of a swap?
SUSTAINABLE
This is one of the most sustainable ways to pass on the clothing you don't want anymore. Because it goes directly to someone who wants it.
Our goal is to avoid throwing our clothes in the clothing collections bin. This is a good way to do it.

INEXPENSIVE
The only cost might be your transportation ticket and the very low entrance fee to support the swap organisers. Otherwise, the clothing doesn't cost anything.

FUN
And by fun, I mean both going to the swap itself AND the fun of being able to change out your wardrobe as needed. It feels like getting something new- without having to buy it new (which has environmental and ethical implications attached to it).

I use the swapping model for my #preteendaughter and it's great. She can swap according to her own style and when she's tired of her closet, she goes back to the swap and exchanges her things for other things.
I think it's time to stop being sceptical and simply try things out. If you live in Switzerland you can checkout @walkinclosetschweiz which does large organised swaps. Otherwise, Google 'clothing swaps in my area' to find an organiser near you.
Or you can start a swap by yourself amongst your friends.
How did I prepare for a swap I took my daughter on?

Check out this week's YouTube episode on my channel