Hi,
I'm Lisa-Marie Armstrong
sustainable stylist & mindset shifter
I have helped women re-invent their personal style for several decades.
My method of mindset shifting, style and sustainability training makes conscious wardrobes and lifestyles easy and fulfilling- while setting a new example of consumer behavior for the future generation.
Changing my own bad shopping habits and fashion addiction SO transformed my life in a beautiful, impactful way… that I made it my passion mission to help others create their own path to sustainable style and freedom from overconsumption.
But the switch from fashion-obsessed image consultant to sustainable style coach & influencer that helps others create wardrobes that they love…didn't happen overnight.
The 'switch' was more of a back and forth tug-of-war between the me I wanted to be and the me I used to be.
So, what did that look like?
So, what did that look like?
Left my job in luxury in Munich, Germany to live with my husband and become a parent in Switzerland. Pre-established shopper.
Founded my image consultancy. Loved shopping.
Massive wardrobe meltdown. Wake up call! Reduced closet by 70%. Began extensive research into sustainability and shopping habits
Living the ups and downs of fighting with my shopping habits and understanding what it means to be sustainable for my own life. Created a methodology based on my experiences.
Began working with clients online with my new sustainable style methodology
Founded Sustainable Style Academy.
3 courses, private clients and an upcoming podcast…there's lots to do and I'm ready for it!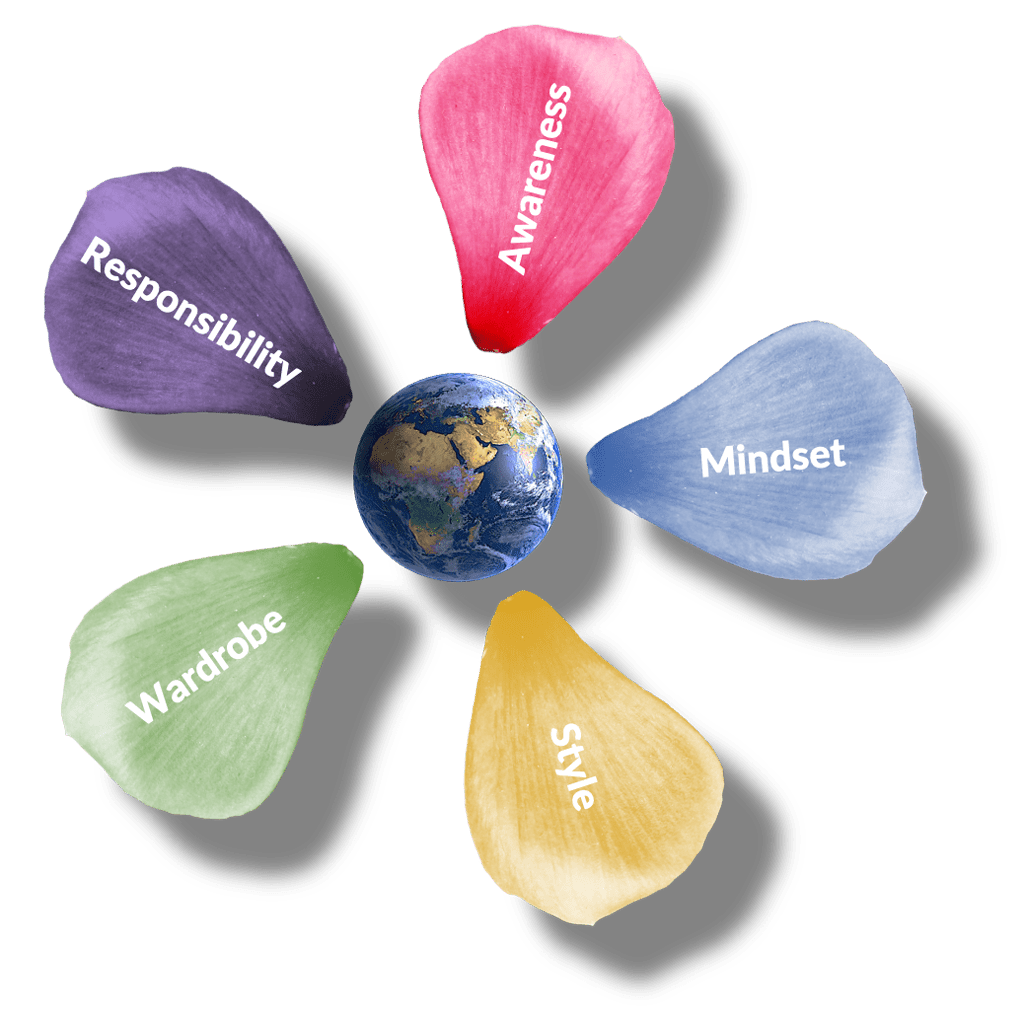 How can changing your shopping habits improve your life?
You can easily do now what I struggled to do then to be free from old shopping habits.
While a simple closet clean out won't solve your problem, a deep look into your own mindset and habits paired with a tried & tested method will! It'll give you more money, time and the freedom from the clutter that's been collecting in your wardrobe.
Take it from someone who did it…and lives it now!
If you're excited to learn the methods and steps of a sustainable closet without having to figure it out by yourself, then come on over and see the ways that I can help you!
Sustainable Style Mindset
What does it bring to you and to our planet?
individuality
Conscious Style
less clutter
Streamlined Wardrobe
$ for Workers
More Humanity
Less Buying
More Money Saved
Role Model
Strong Future Generation
" As consumers we have so much power to change the world by just being careful in what we buy. "